Helping You Build Your Faith
35 International Village Dr, Cambridge, ON N1R 7M5 | Sundays @ 11:00am
New Here?
Live Stream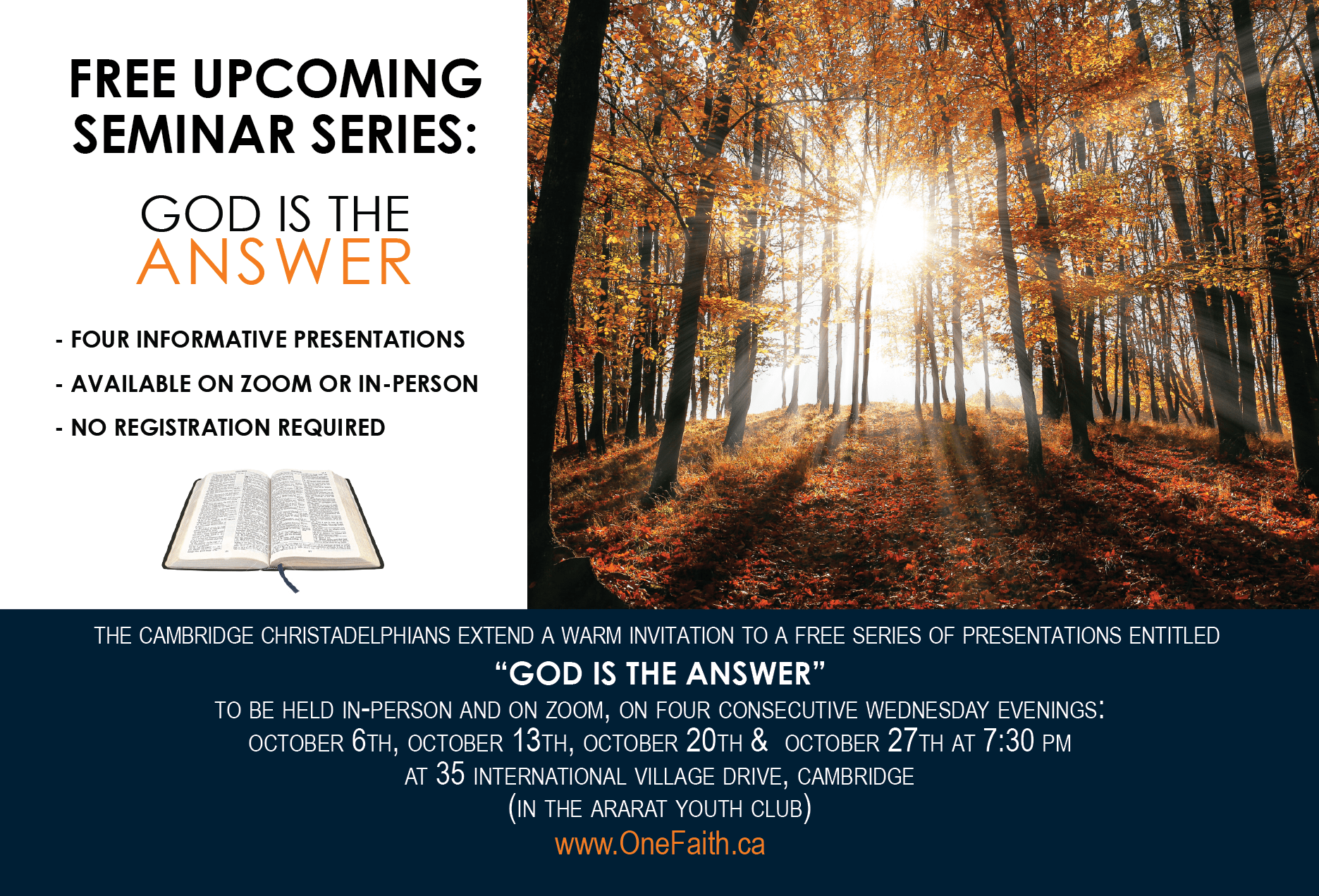 Our Goal & Vision
Our Goal and Hope
Jesus told his followers to preach the gospel, the good news of the Kingdom of God, to all creation. Our goal is to help people discover the amazing truth found in the Bible. We hope this website will help you in your continued search of God's truth while we wait for Christ's return. 
Our belief is based on the book we know as the Bible, which includes the Old Testament with the law of Moses, the Psalms and Prophets, and the New Testament teaching of Jesus and the apostles. This is the only source of knowledge about God and His purpose currently available to us. This whole book was written by God-inspired authors over many years, and because of this inspiration, is perfect from beginning to end. 2 Timothy 3:16
God is the wonderful creator of heaven and earth. He provides life to everything in this universe.
He is a loving father to anyone who wants to be with Him. God is loving, forgiving and merciful, but will not leave unpunished those who sin, without repenting.
Jesus Christ is God's beloved son. He grew up like many other children in Israel, but from a very young age knew that God was his father, and that he had a special purpose in life. Even though he was tempted like any other person, Jesus was perfect and completely faithful to his father.
Jesus gave his life so that we can have our sins forgiven. God raised him to life again and to this day, they both watch over us!
"Therefore we will not fear though the earth gives way, though the mountains be moved into the heart of the sea" Psalm 46:2

"Trust in the LORD with all your heart
And do not lean on your own understanding. In all your ways acknowledge Him, And He will make your paths straight."